See on Scoop.it – Sustainability is the the future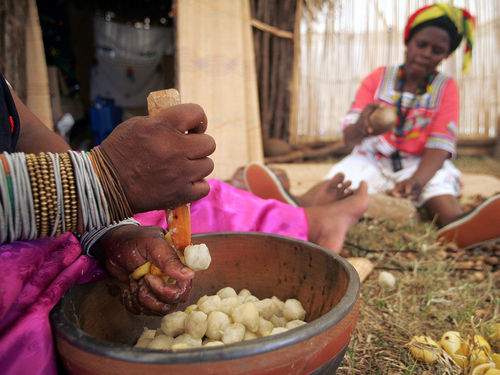 "A plant scientist at Mars Inc. has appealed to the world's biggest life sciences companies to help him — by sharing what they already know about 100 crops that could provide better nutrition in Africa.
…
I would appeal to the presidents of Dupont Pioneer and BASF and Monsanto to give us all the information they have on nutritional content and where the markers are on the plants for it," Shapiro said. "We're looking at the genomics to have a road map of what to do. We're looking for the turn signs, and I think those companies may have some of those signs."
But can the kings of agricultural intellectual-property technology get onboard with open source agricultural information for Africa? Monsanto, for one, regularly fights to protect its patents — most recently in the .
Well, at least one company says it's planning to sit down and talk with Shapiro about his request."
See on www.npr.org